STAR PYRAMID LEADS - RUBBER COATED (LUMINOUS) WITH URFE TAIL
STAR PYRAMID LEADS - RUBBER COATED (LUMINOUS) WITH URFE TAIL
PLAIN STAR PYRAMID LEADS WITH NEW URFE TAILS.

Available in 4 very durable luminous rubber coated colours and 105, 120 and 140 grams in weights.
The pyramid lead offers the angler a good amount of grip , the lead can either keep baits stationary without the need for grip wires or to move baits slowly across the seabed .The lead with it's flat sides with also attract fish as it flips over…. dusting up sand particles or clouds of mud as it goes.Pyramid leads can be a menace when retrieving as the top edge of the lead can dig into sand/mud on the way but with Turkana unique star shape this problem is solved.The most popular lead in the Turkana range.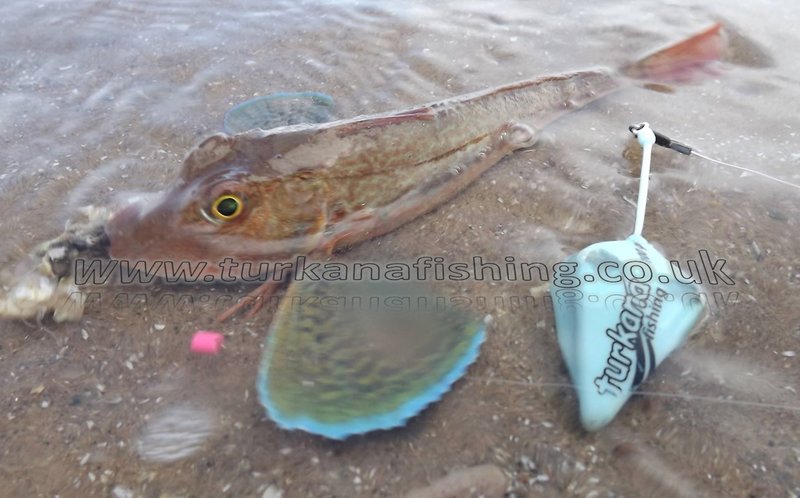 Reviews